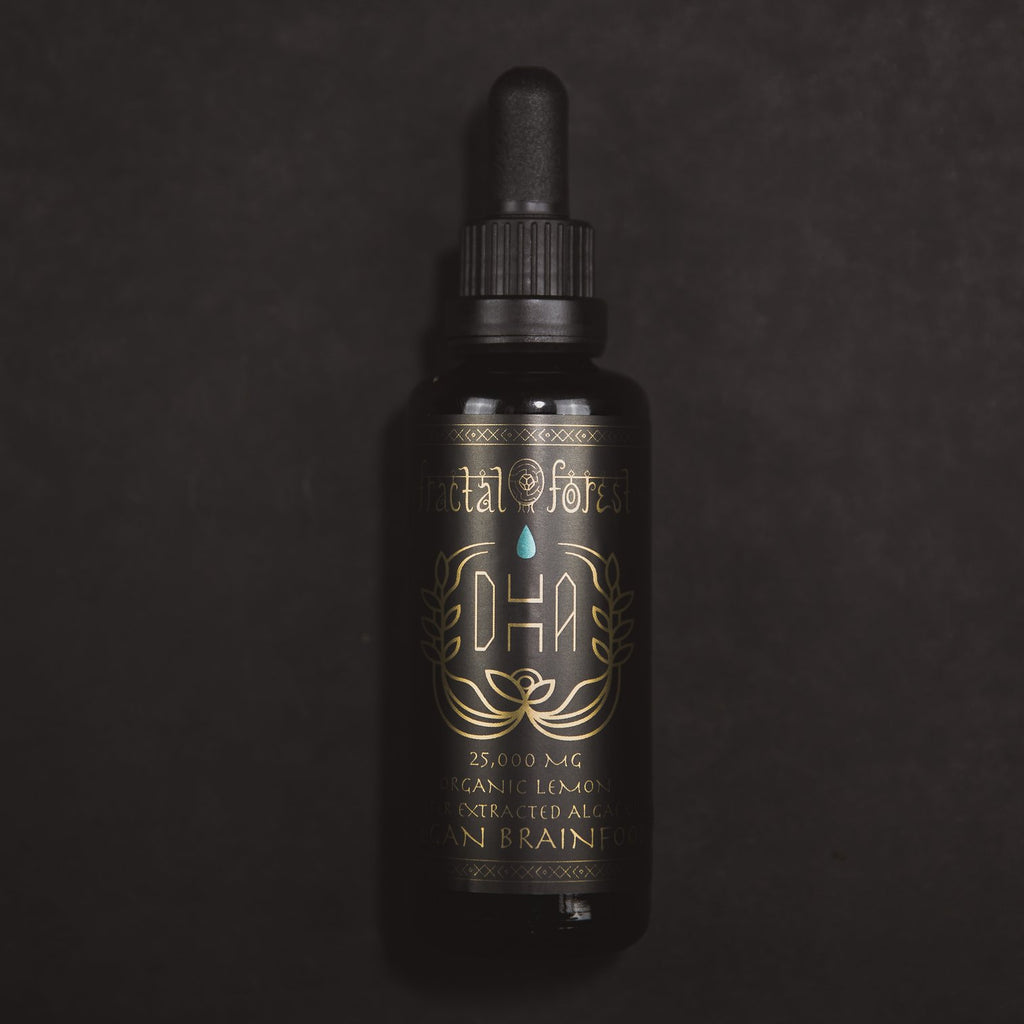 DHA Water Extracted Algae Oil
BY Fractal Forrest
Micro-Algae DHA is a long chain polyunsaturated Omega-3 fatty acid. It is a basic component of the liver, heart, brain, and eyes. It is a major structural component of the cerebral cortex, the part of the brain responsible for memory, language, creativity, emotion, and attention. 
Benefits
MEMORY - FOCUS - COGNITION - BALANCE - CALMING - INTUITION 

MOOD STABILIZER - CARDIOVASCULAR HEALTH
Ingredients
Water Extracted Chromista Algae Oil, Organic Rose oil.
25 servings per 50ML Miron glass bottle @ 1000 MG per day - 25,000 MG DHA per bottle  - 250 MG EPA per bottle
How to Use
Maintenance Dose :  2 x full droppers per day. Can be taken with or without food. 

Building Dose : 4 - 6 x full droppers per day. Consistency is key to see results.
*These statements have not been evaluated by the FDA. This product does not intend to treat or prevent any any disease