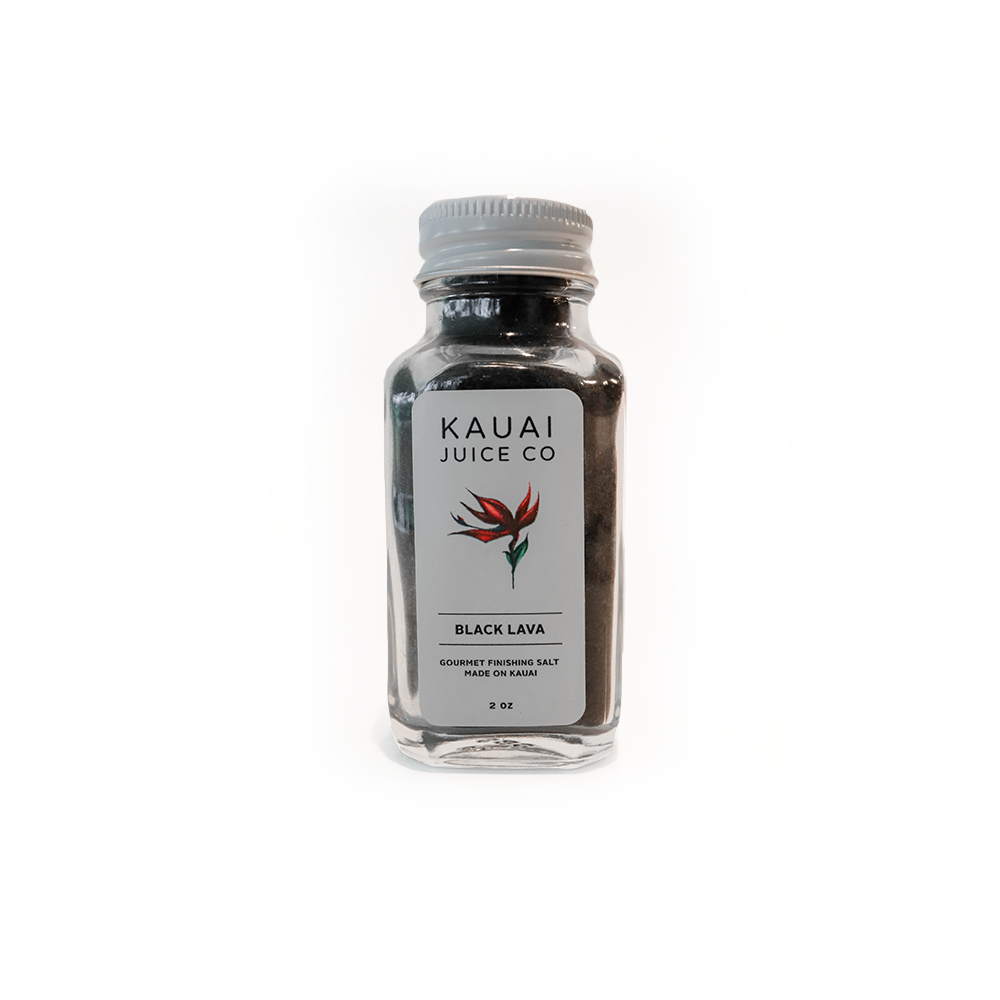 Black Lava
Our salt is sourced 2,000 feet below the ocean surface off the Kona coast of the Big Island. It is solar dried and sent to our doors.  Our Master of Flavor, adds Kauai grown ingredients to make our blends completely unique. We hope you love them!
This salt contains no spice but will add electrolytes and minerals to any dish!
Sprinkle a little of this on your avocado, or rim a glass for a decadent Margarita or Bloody Mary.  
2 oz bottle
INGREDIENTS:
Solar dried Kona sea salt' charcoal*
*  - certified organic 
' - sourced locally