What We Do
Kauai Juice Co. is a constantly expanding and changing business on the island of Kauai. The company was founded on the principle that healthy options that taste great should be easily accessible and support a strong, local economy and agriculture sector at the same time.  A healthy community relies on a direct food system. It's simple. By directly supporting the people who feed us - our local farmers - we support local families, keep money local and reduce carbon emissions.
By using glass containers, which we buy back from our customers to sanitize and reuse, we create a smaller carbon footprint. In 2019, we reused more than 300,000 bottles. That's a huge impact on our little island. We believe in sustainability over profits. It actually costs the company twice as much to buy back and reuse our bottles instead of just recycling them and buying new ones.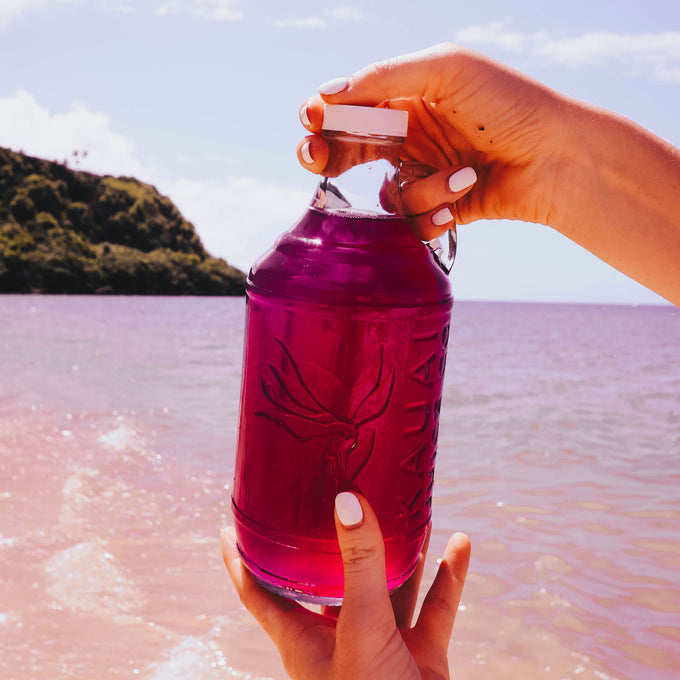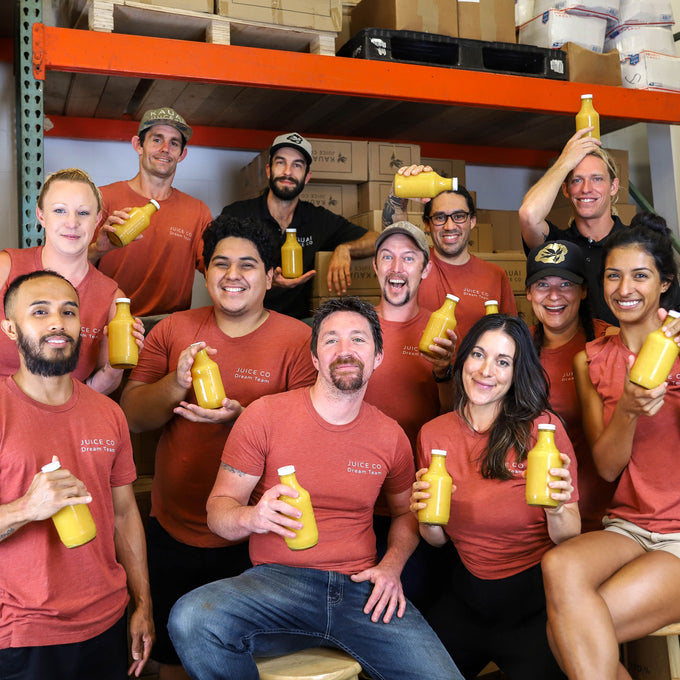 Our retail stores are more than a place to buy juice. They're a hub to educate the public about nutrition, health and sustainable practices. We offer fresh cold pressed juice, nut milks and elixirs in our stores daily. We also offer a large selection of kombucha, hot sauces, food options, merchandise and products from vendors who have our stamp of approval within our stores, located in Kilauea, Kapaa and Poipu. 
Through this website we ship hot sauces, merchandise and select elixirs all over the country. This website also often serves as a contact point for businesses around the state of Hawaii that sell our kombucha. 
At Kauai Juice Co. we do everything we can to work with our neighbors from inspiring sustainable practices to supporting local agriculture, and everything in-between. Our passion is to help our little island Ohana and our friends around the world be the best that they can be.
Who We Are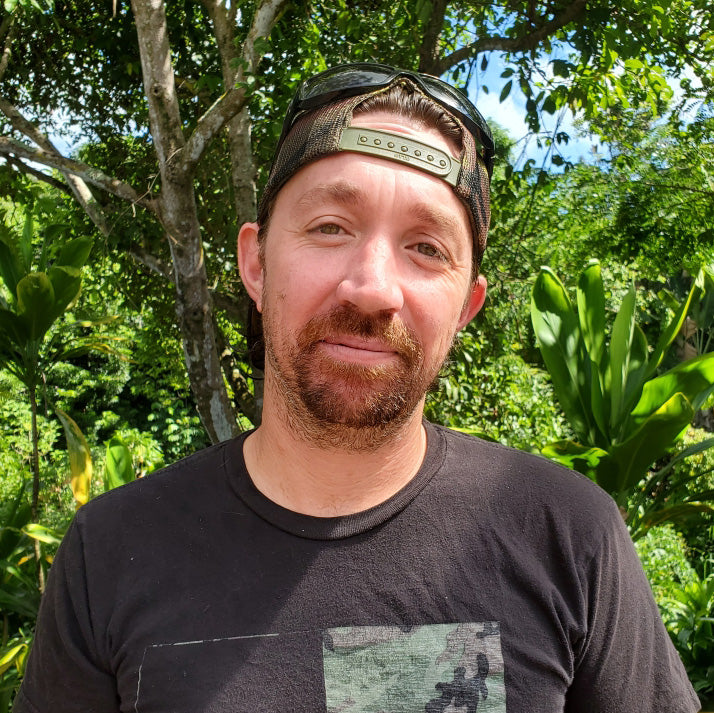 Chris Nelson, Head Mixologist
From pressing, mixing, and pouring Chris plays a huge part in our production team. 

"My favorite part about this job is the owners. Dylan and Kristal have been really great to me the past six years. They're like my family."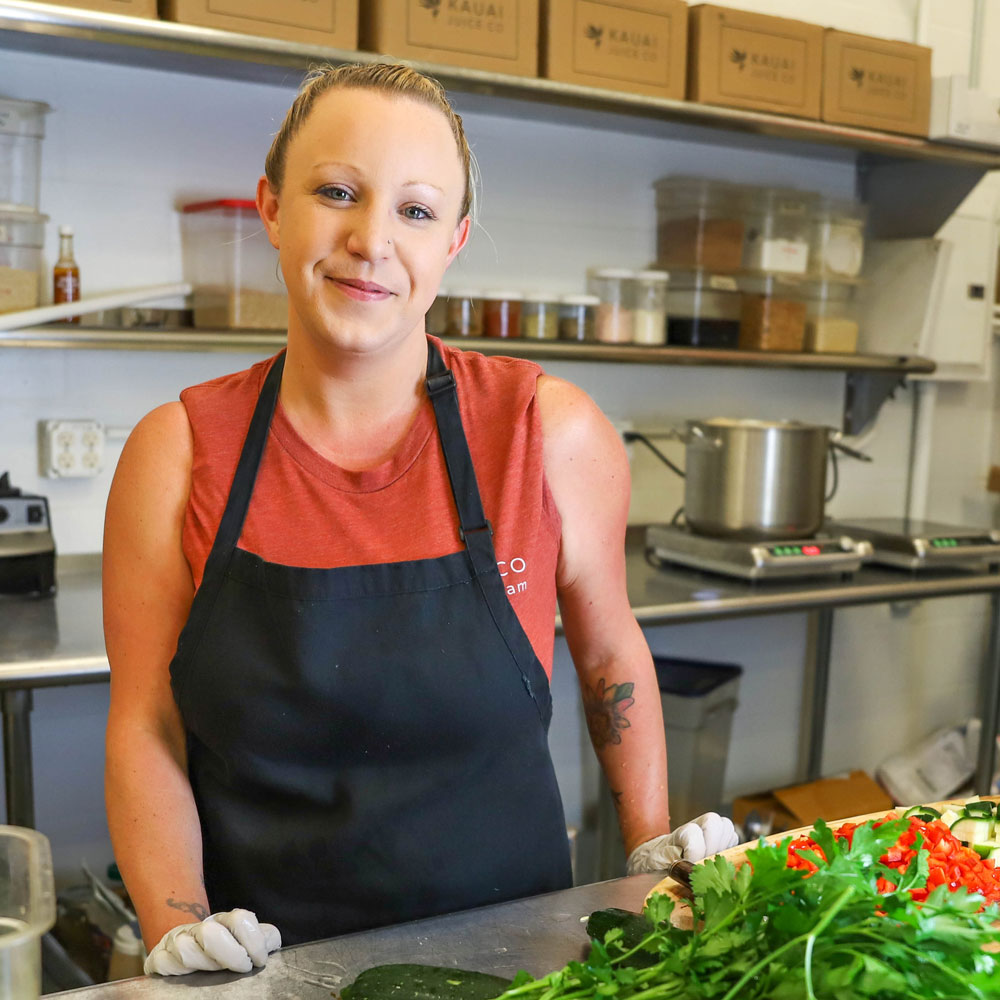 Emily French, Head Grab & Go Department
Emily runs our daily grab and go food department available in all 3 KJC retail locations.

"My favorite thing about the Juice Co. is the healthy atmosphere. It's easier to live a health-conscious lifestyle when you're surrounded by healthy practices at work. Dylan and Kristal are always inspiring me to be my best self."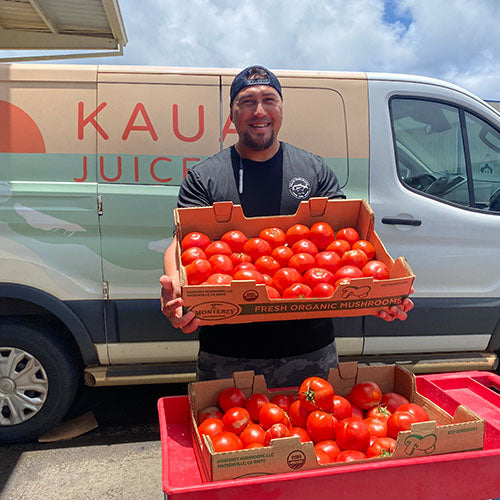 Zach, Head Chef & Production Manager
Growing up on Kauai, I am so grateful to have the opportunity to work for a local company. I enjoy creating healthy dishes while adding Hawaiian touches to the food. It feels great to support the community in what we do.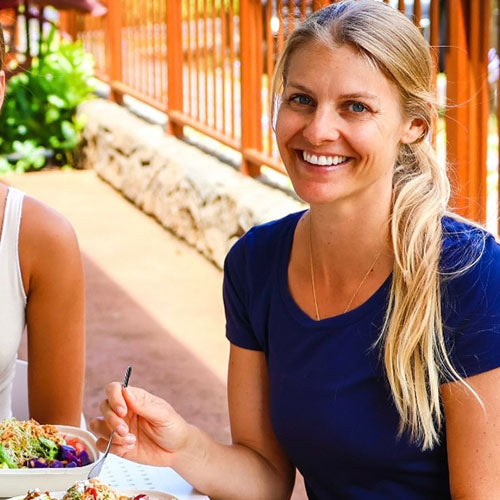 Amy, Retail & Sales Manager
Managing all 3 of our Kauai retail shops, wholesale accounts, and staying on top of all the new and exciting items we bring into the stores.

"I love that we use high quality ingredients in each of the products, from juices, kombuchas, and all of the food items that are offered.  We are a one stop shop to get you on track to the healthiest and best version of you possible.  I look up to the owners Kristal and Dylan as they have been supporting our local farmers and the Kauai community since the beginning.  I am thankful to be able to come into work each day knowing we have a fun, conscious and productive team."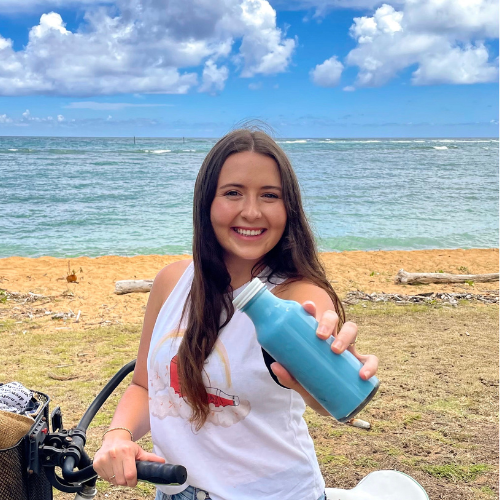 Chloe, SOCIAL MEDIA MANAGER
Having the opportunity to spread positivity, joy and aloha through our socials to our Juice Co. ohana all around the world is an absolute joy! I love being able to keep our incredible customers up to date on everything from new specials to store updates! I truly feel that the community surrounding KJC is filled with some of the kindest, most positive people in the world. Working for a company that is extremely health, people, wellness and sustainability - focused is so rewarding. Kristal, Amy and I just have a blast collaborating and I couldn't ask to be apart of a better team of passionate, driven woman who love what they do.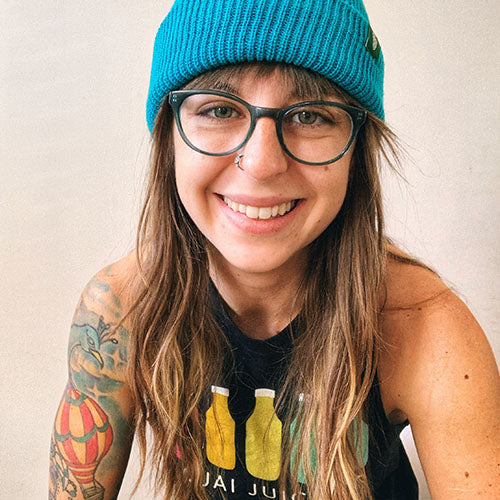 Kelsea, Koloa Store Manager
I feel to grateful to find myself working for a woman-owned, health and community-focused company. My days at the shop are incredibly fulfilling and rewarding in that I get to take part in other people's wellness journeys and expand my knowledge base on the regular. In addition to that, we have the most hardworking team who are constantly just bursting with positivity and joy. To me, nothing could be better than a work environment where everyone is stoked to come in. I look forward to sharing a little bit of sunshine and aloha with each person who strolls through our doors!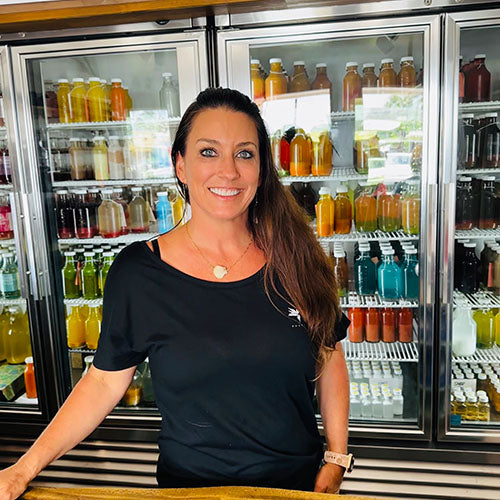 Kim, Kapaa Store Manager
It's so awesome working for a local business in a healthy, positive environment. Our customers are the best and I enjoy getting to know them and supporting them with their journey of being healthy naturally. It doesn't feel like work when you are surrounded by a great team of people and quality juice, foods, supplements and wellness products that you love.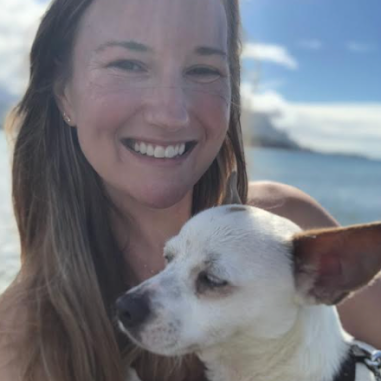 Cecilia, Kilauea Store Manager
Energetic, and always down for a good conversation, regulars know her as Cece.  Come up north & say hi. 

"I love working at Kauai Juice Co because of our owners Kristal & Dylans' passion for one's mind, body, and our beautiful mother earth.  I enjoy seeing our regular local customers come in on a daily basis, getting to know them and their favorite juices."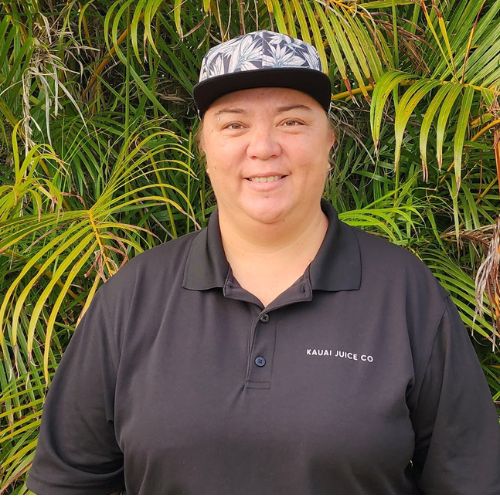 Kristene, FERMENTS & Wholesale MANAGER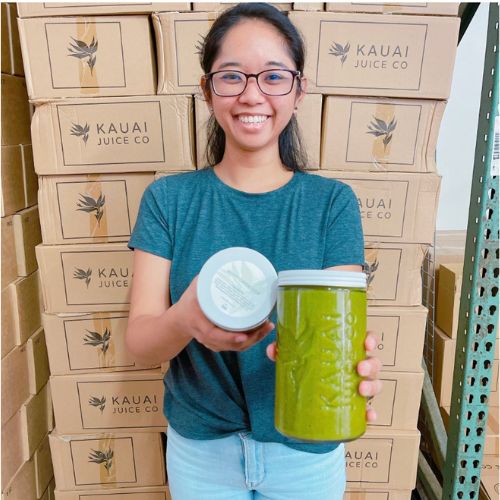 EILEEN, SHIPPING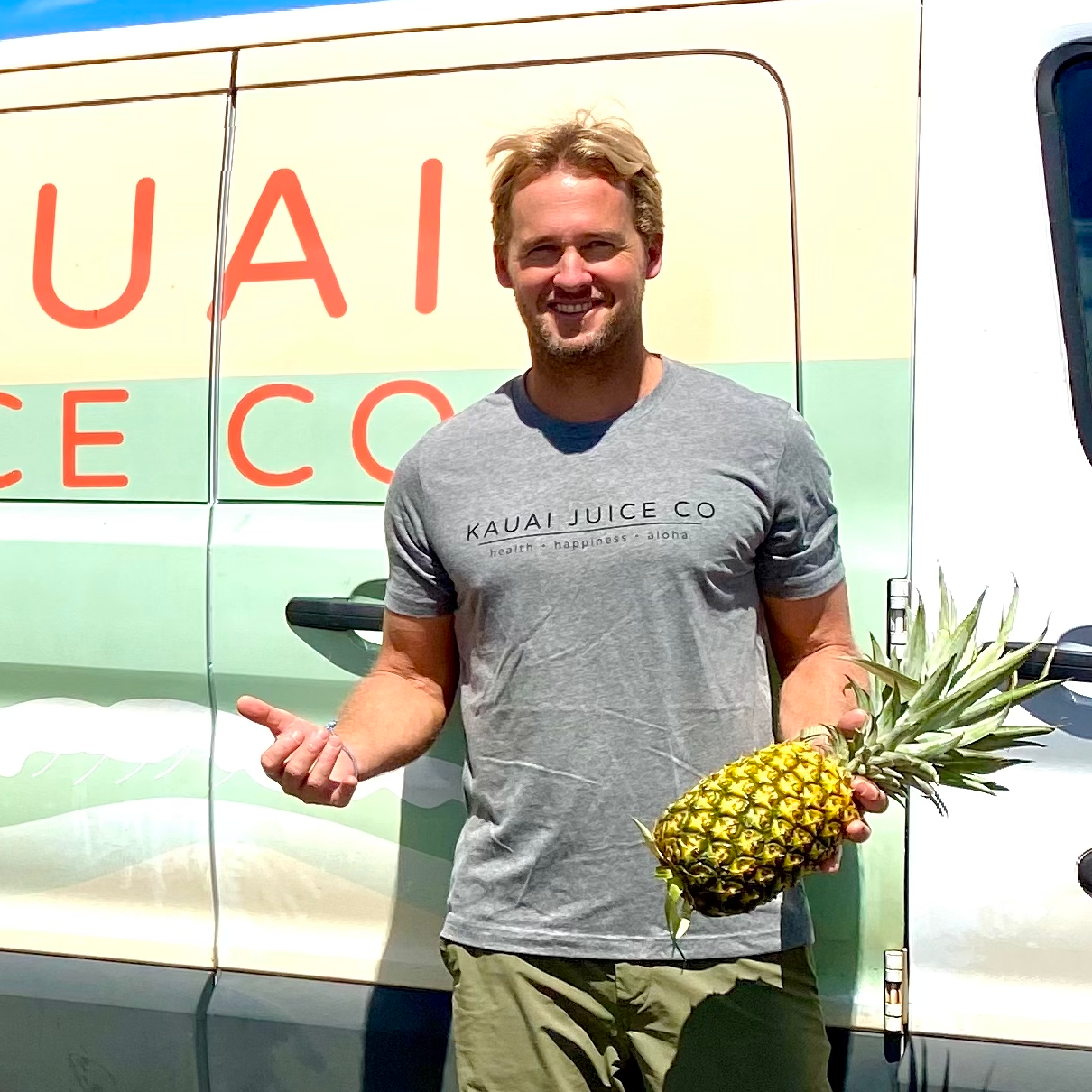 RYAN, Inventory & Wholesale Manager