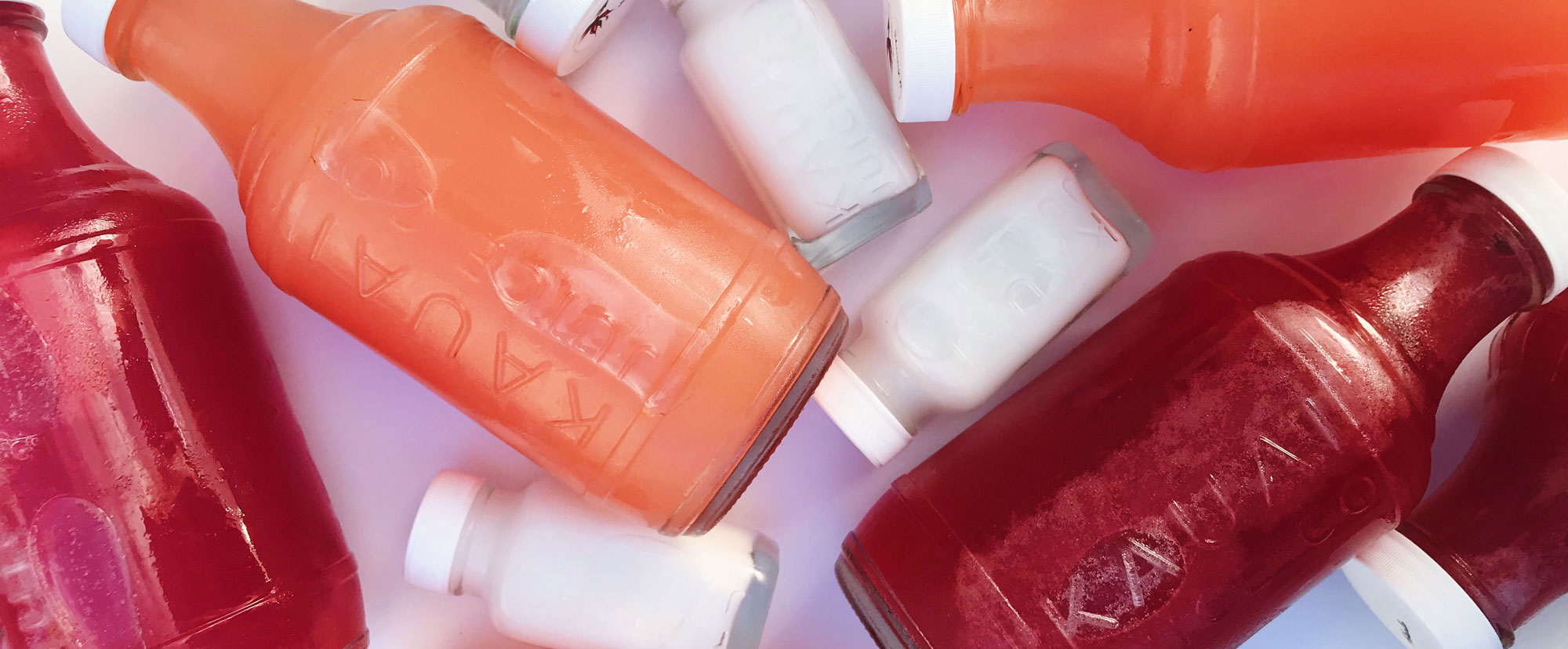 We love Kaua'i. We love everything about it. Our little Garden Isle is a beautiful, lush land rooted in community.
Kauai Juice Co. founder Kristal Munich was absolutely captivated by the abundance of tropical produce and medicinal herbs; and was inspired to turn it into wholesome, healing products for the community.
This was the birth of Kauai Kombucha in 2010. With nothing more than a vision and passionate stride, Kristal raised funds through a Kickstarter campaign to back the initial brewing, bottling, and distribution. As an amateur entrepreneur, this was a challenging chapter of experimentation. The community loved and supported the idea of healing, healthy goods and Kauai Kombucha products naturally evolved far beyond the exclusivity of kombucha. Though kombucha remains a menu headliner, in 2014 Kristal and her team found more ways to utilize the island's abundance and opened up their first retail outlet. By broadening the menu and opening for regular business hours, Kauai Kombucha morphed into Kauai Juice Company. As the company expanded, so did its connection with Kauai's farmers.
While on this journey, Kristal met her life partner, Dylan, who happens to be a talented chef. Dylan later became her business partner. The couple married in 2013 and gave birth to a daughter in 2020.
Dylan has contributed endless recipes to the company including all of the fermented foods and ever-popular hot sauces. Together they have progressed profoundly and this power-duo sees no end in sight.
Over the last ten years, Kristal's venture has evolved in more ways than she ever imagined. Kauai Juice Co. now has matured relationships with dozens of farmers, crafted hundreds of recipes and has a strong team of more than forty employees.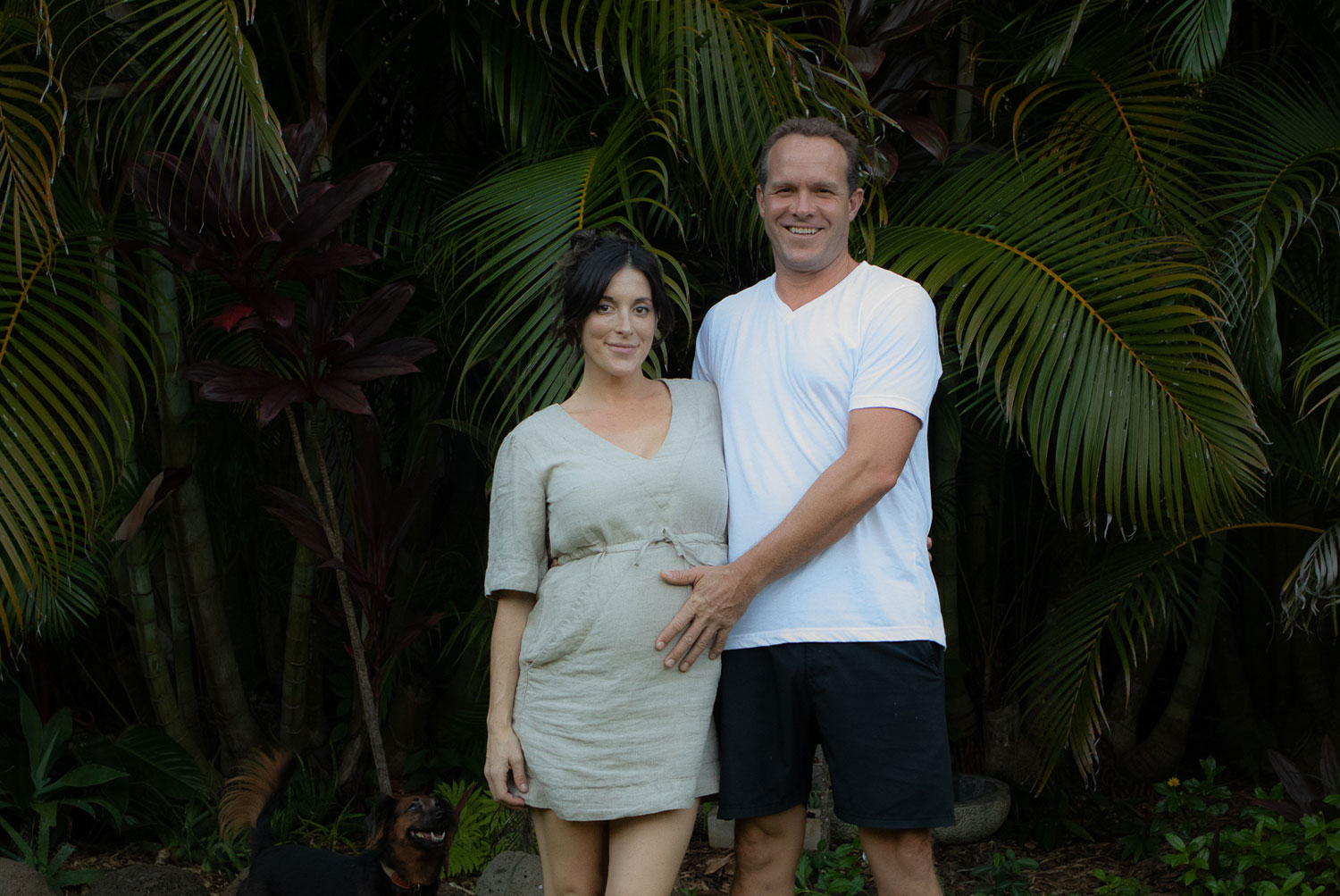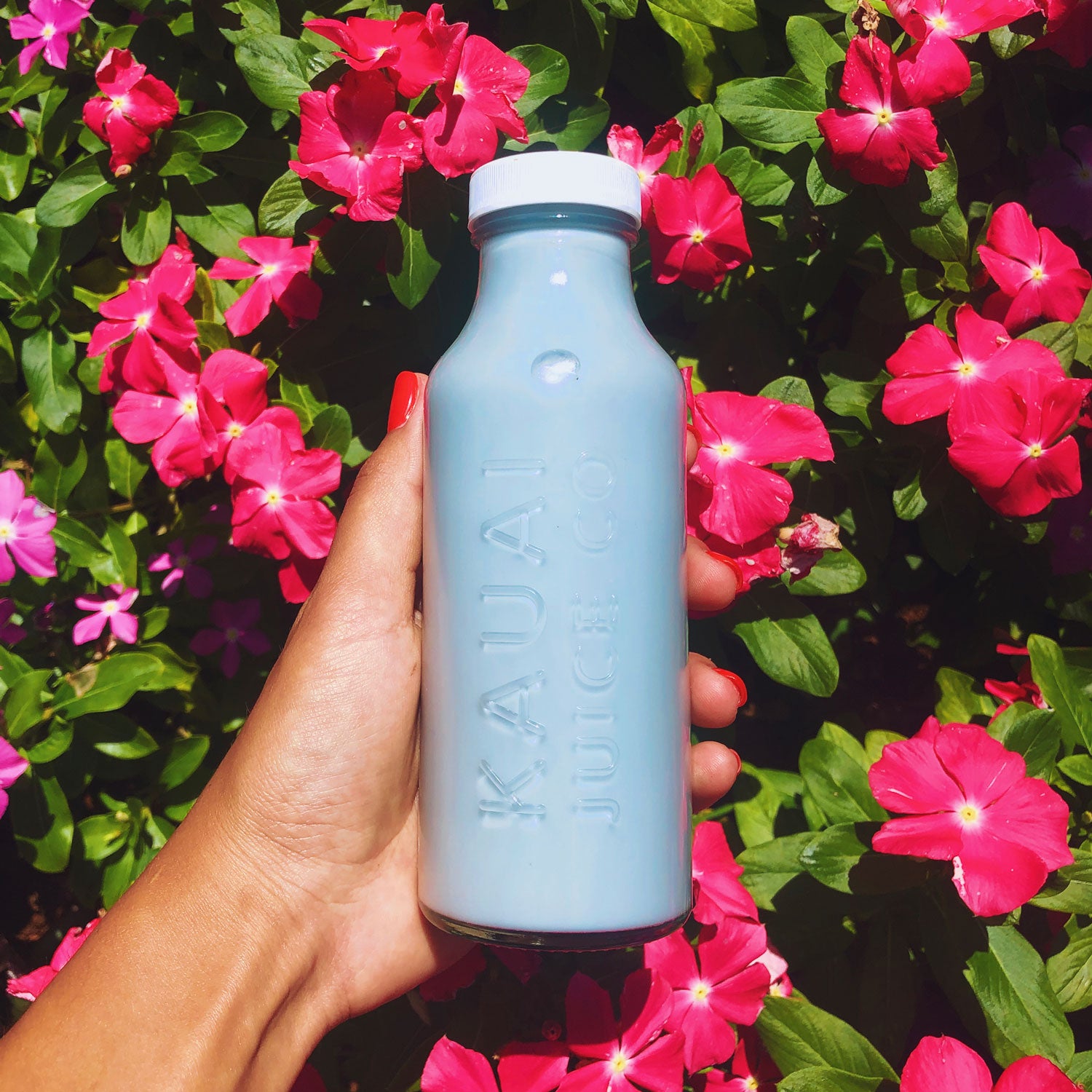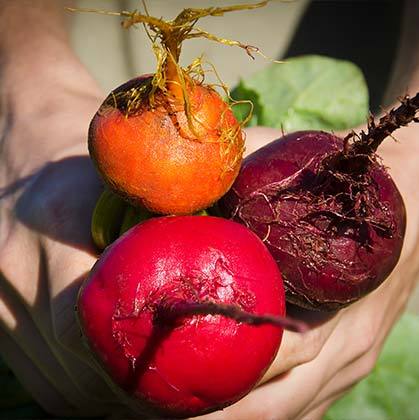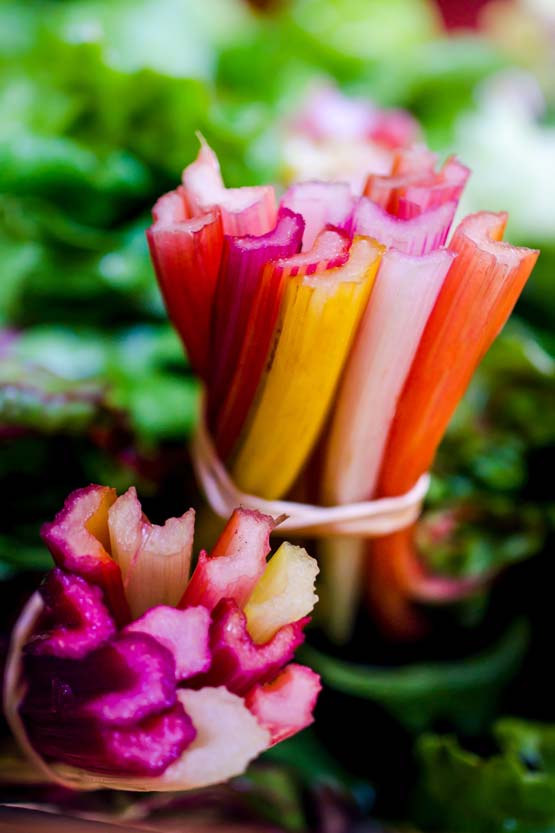 In 2018, Kauai Juice Co. was named the sixth fastest growing company in Hawai'i, and in 2019 Kristal was awarded Hawaii's young entrepreneur of the year.
With no outside financial assistance, Kristal was able to turn a few thousand dollars from a kickstarter campaign into what the company is today.
But, the process wasn't exactly easy.
In her early stages she slept in her commercial kitchen which was a small walk-in freezer because she wasn't able to pay her business rent and home rent at the same time. She decided to go on a 30-day cleanse consisting primarily of water so that she could afford her first set of labels and bottle tops. She didn't even have enough money to purchase bottles in the beginning. So, she went to local restaurants seeking their used wine bottles to sanitize and reuse them.
Having no money in the beginning taught her that there really are no excuses. She built a nationally recognized company with no connections, experience or loans. Kristal believes anyone can do anything they set their mind to and has established that belief within her company. A core value of Kauai Juice Co. is that it supports the individual where they are - whether that's grabbing a refreshing beverage on a hot day or whether it's making a lifestyle change. Kauai Juice Co. aims to take the intimidation out of living a truly healthy life and make nutritional choices easy.
Kristal is eager to share the wisdom she's gained from personal experiences. She's willing to lend the insight that she wishes she had when starting from scratch through consultations. Helping other entrepreneurs rise is just one of many ways that she gives back.
Although Kauai Juice Co. has received countless requests to franchise and expand in retail, Kristal and Dylan have stayed loyal to the Kauai name and haven't developed any stores off island.
The owners are excited to increase their online presence and offer more of their products to their mainland clients through this website. While the whole menu won't be available, they are working hard to have their medicinal blends available nationwide. As stewards of the island, they aim to perpetuate its purity through wellness and sustainability.
Kauai Juice Co.'s bright future is limitless and that's what makes it so exciting. Whether you've been here from the days when we were scavenging wine bottles and using old rent-a-wrecks for deliveries, purchasing kombucha through our little red door in the back of the dragon building, or you're just joining us now, thank you. Thank you for listening. Thank you for being here. Truly, from the bottom of our hearts, Thank You. We couldn't do this without you.
Love & Aloha,
THE KAUAI JUICE CO TEAM