Bone broth is an incredible nutritional tool which supports the immune system, mood and overall health. Bone to Be Wild bone broth simmers bones from humanely raised animals with centuries-old Hawaiian medicinal herbs and ingredients to create a powerhouse of health in an easily drinkable form.
Our mission is to provide a nurturing and healing broth that supports your daily routine. Making bone broth can be time consuming, so we are happy to do the work for you.
You can find Bone To Be Wild bone broth at all three Kauai Juice Co locations and online thru the link below. We currently ship to all Hawaiian islands.
BONETOBEWILDKAUAI.COM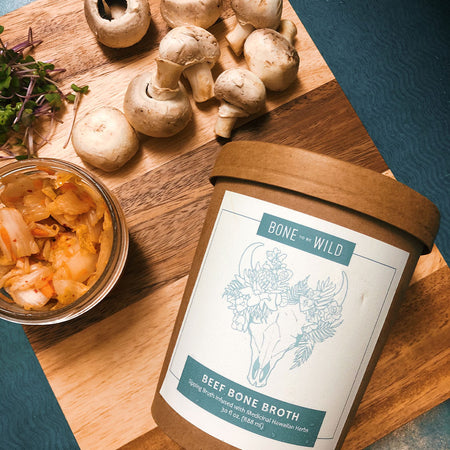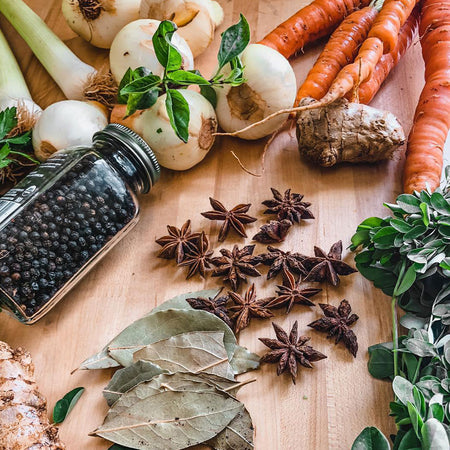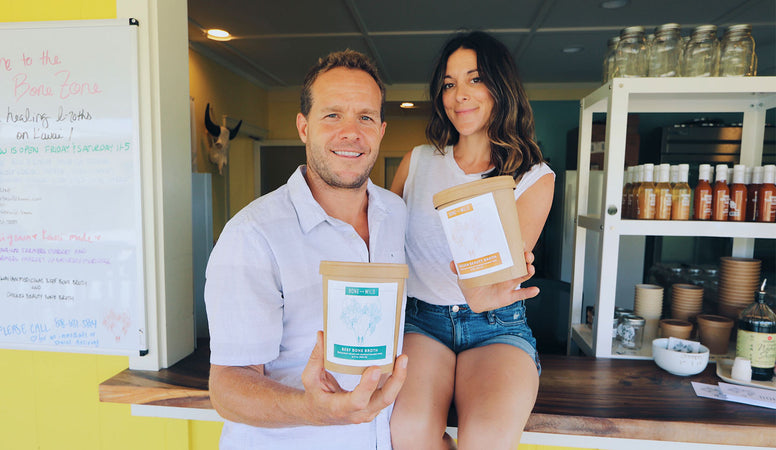 Beef Bone Broth
Made from 100% Grass Fed Beef & Infused with Medicinal Hawaiian Herbs
We use Kauai Beef bones from well cared for, free roaming steers. We utilize Hawaii's therapeutic herbs to bring to you what we believe is the best tasting and most medicinal Bone Broth on the market.
INGREDIENTS
Kauai grass fed and finished beef bones'*, onions*, carrots*, celery*, tomato*, garlic*, moringa', noni leaf ', ginger ', soursop leaf', turmeric', rosemary', lemongrass', black peppercorn*, chili peppers', Kauai Kombucha Vinegar*, Hawaiian salt', love' (* certified organic ' local)
Chicken Bone Broth
Sipping Broth Infused with Medicinal Hawaiian Herbs
We use organic chicken largely sourced from Puna Chicks Company on the Big Island. Our recipe utilizes a high proportion of chicken feet that contain the most collagen, trace minerals, protein and cartilage in a form that is most easily absorbed in the body. With these properties we hope our chicken broth not only adds a glow to your skin but extra joint mobility as well.
INGREDIENTS
chicken bones*, chicken feet'*, onion*, carrot*, celery*, lemongrass', kaffir lime leaf', ginger,' star anise*, black pepper corn*, chili peppers', Kauai Kombucha Vinegar*, Hawaiian salt', love' (* certified organic ' local)