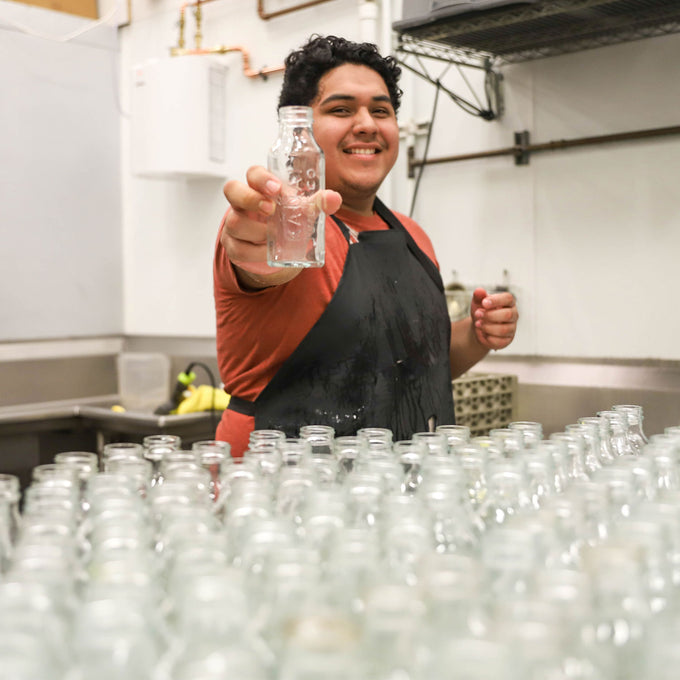 Bottle Return Program
Kauai Juice Co is committed to creating a positive impact on our environment. One of the ways we accomplish this is by using glass, metal, or kraft packaging for our products. We are proud to offer one of the few material sustainability programs on the island.
Your bottle credit is already included in the price. When you bring back your clean glass container you can receive a credit to put towards another purchase. If the container is not clean or is broken you cannot get your credit back.
It costs us twice as much money to buy back our bottles from you and sanitize them as it would for us to recycle them and buy brand new ones. This is true! We want you to know it isn't a program for profits, it's a program for love of our island!
Bring back these cleaned items & receive store credit towards your next purchase
25¢
2 oz Bottle
8 oz Jar
9.5 oz Bottle
KJC Fork
KJC Spoon
25¢
17 oz Bottle
16 oz Jar
28 oz Jar
32 oz Jug
We are happy to take these back and recycle them for you, but they are not redeemable for cash or store credit:
Hot sauce bottles, caps, dirty, broken, or un-reusable items