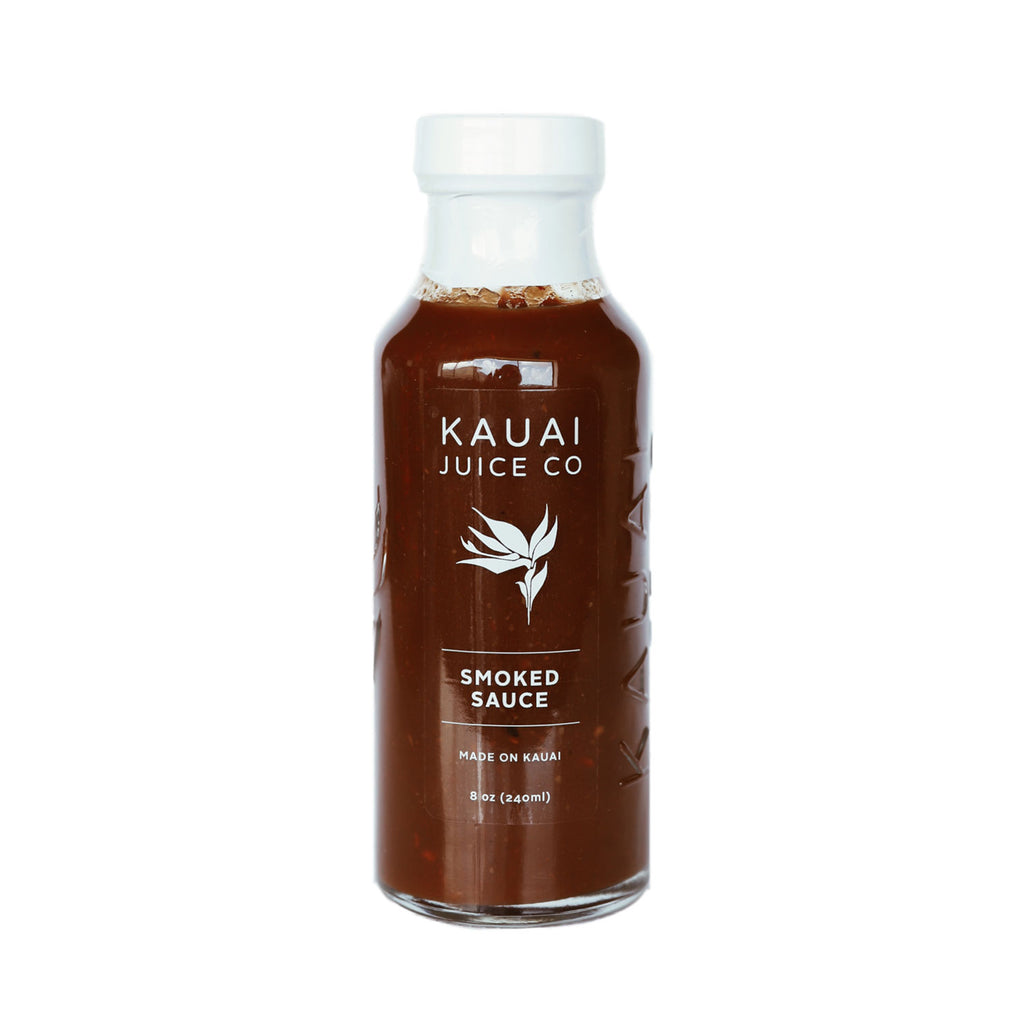 Smoked Sauce
Our tomatoes are grown in Hawaii and picked perfectly ripened on the vine. We then smoke them in small batches with Kauai Kiawe wood. This smoky BBQ sauce goes perfectly with most savory foods - eggs, avocado toast, grilled veggies or barbeque chicken. It's one of the Juice Co.'s best kept secrets. 
Ingredients: Smoked tomatoes', smoked red jalapeño', fermented Hawaiian chili pepper', carrot*, fresh garlic*, sweet onion*, tamari*, Worcestershire*, white vinegar,* coconut crystals*, Hawaiian sea salt'  (*  - certified organic   ' - sourced locally)
BE ADVISED: This sauce contains fermented peppers. Fermentation is known to increase bio-available nutrients in food, as well as produce B vitamins, lactic acid and omega 3's. So you might feel awesome as a result of consuming it!
* Duty charges and fees ARE NOT included in shipping cost for Canada...yet :)