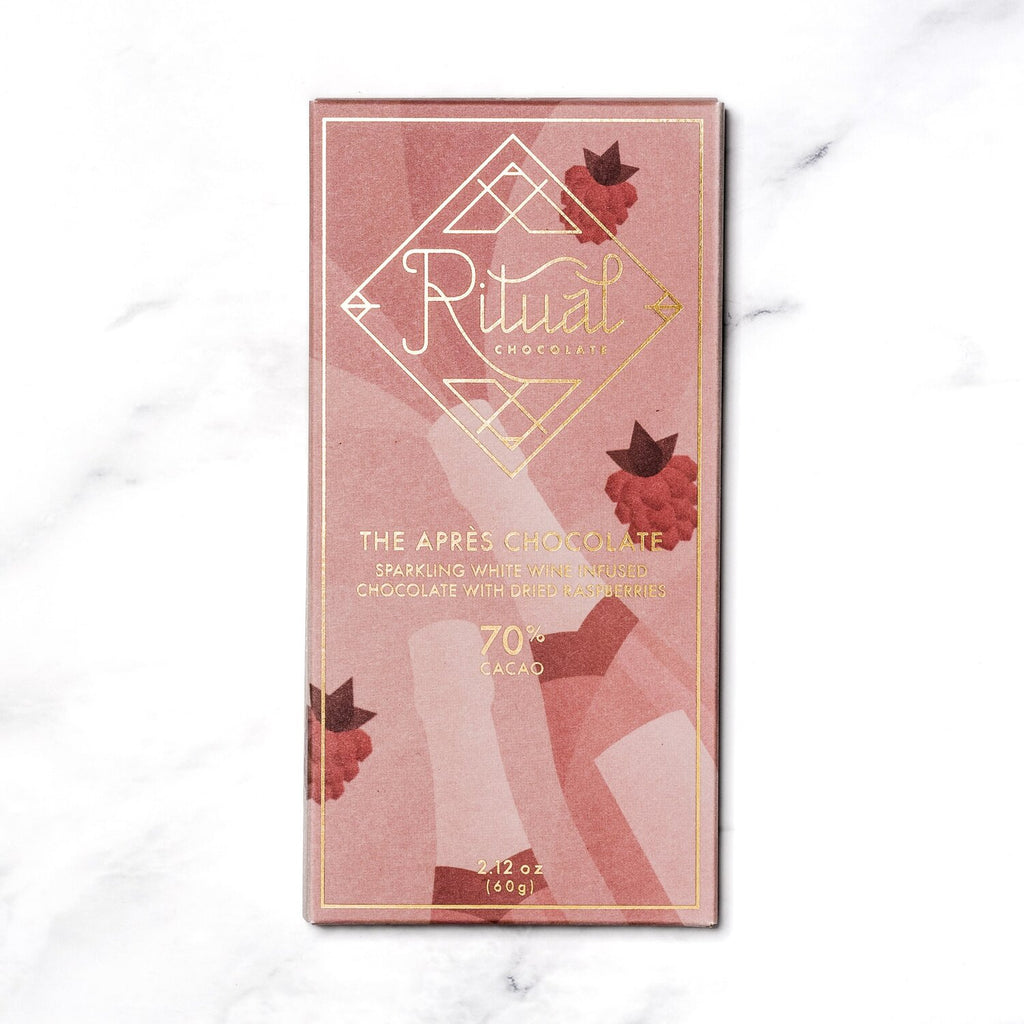 Ritual Chocolate - THE APRÈS CHOCOLATE BAR 70%
The highest quality craft chocolate.
This bar is the perfect celebratory treat—the tasting notes of sparkling white wine infused cacao complement the sweet tartness of the raspberries. Whether you're celebrating the end of a day on the beach, toasting a birthday, or cheering at midnight on New Year's Eve, this bar is sure to bring you cheer & chocolate. This bar is best paired with a long day at the beach or in the mountains.
THE HIGHEST QUALITY
CRAFT CHOCOLATE