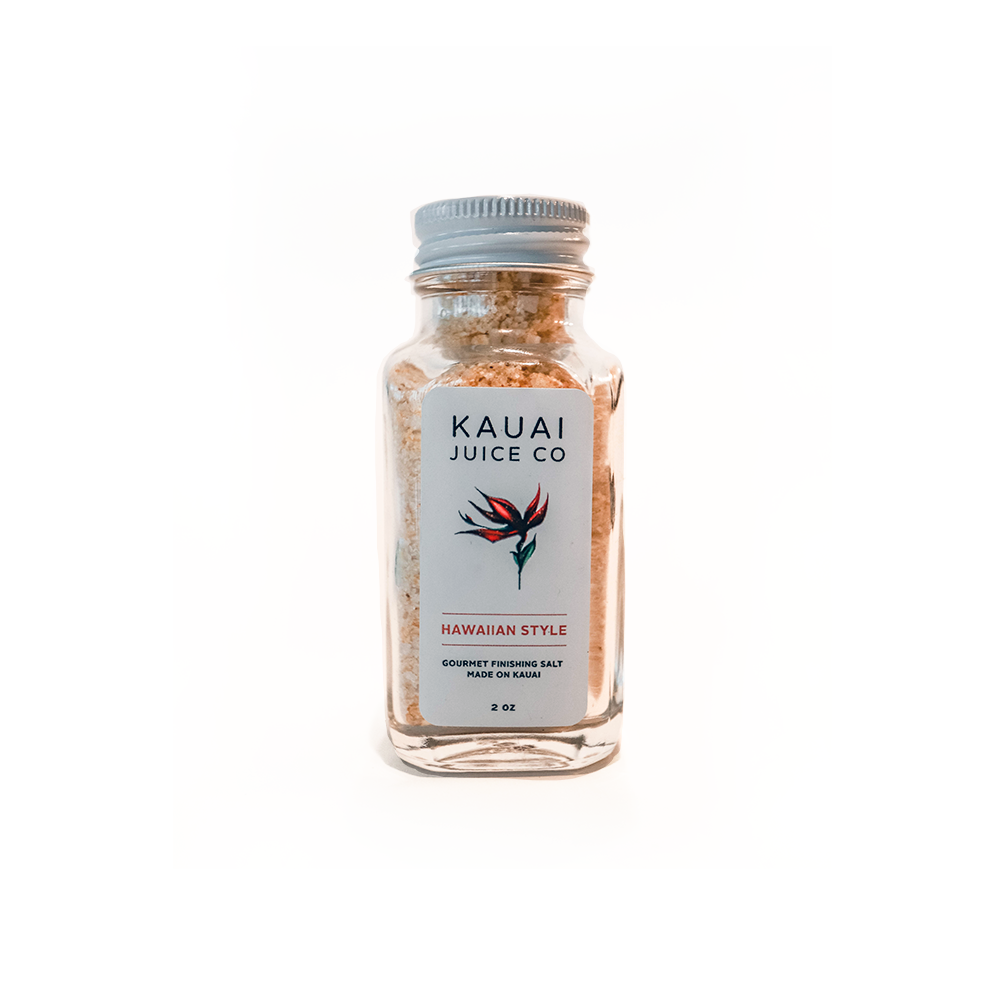 Hawaiian Style Finishing Salts
Our salt is sourced 2,000 feet below the ocean surface off the Kona coast of the Big Island. It is then solar dried and sent right to our doorstep. Our Master of Flavor, adds Kauai grown ingredients to make our finishing salts completely unique. We hope you love them! 
This beautiful local blend includes Hawaiian chili peppers and our own mix of ginger, turmeric, pineapple and orange. We dehydrate all of these ingredients low and slow at a temp of 118 degrees, then masterfully blend them with our special salt.  A small sprinkle of this on your avocado or ice cream will have you back on Kauai in a heartbeat.
2 oz bottle
INGREDIENTS:
Solar dried Kona sea salt', Hawaiian chili pepper*, ginger*, turmeric*, pineapple', orange zest*
*  - certified organic 
' - sourced locally