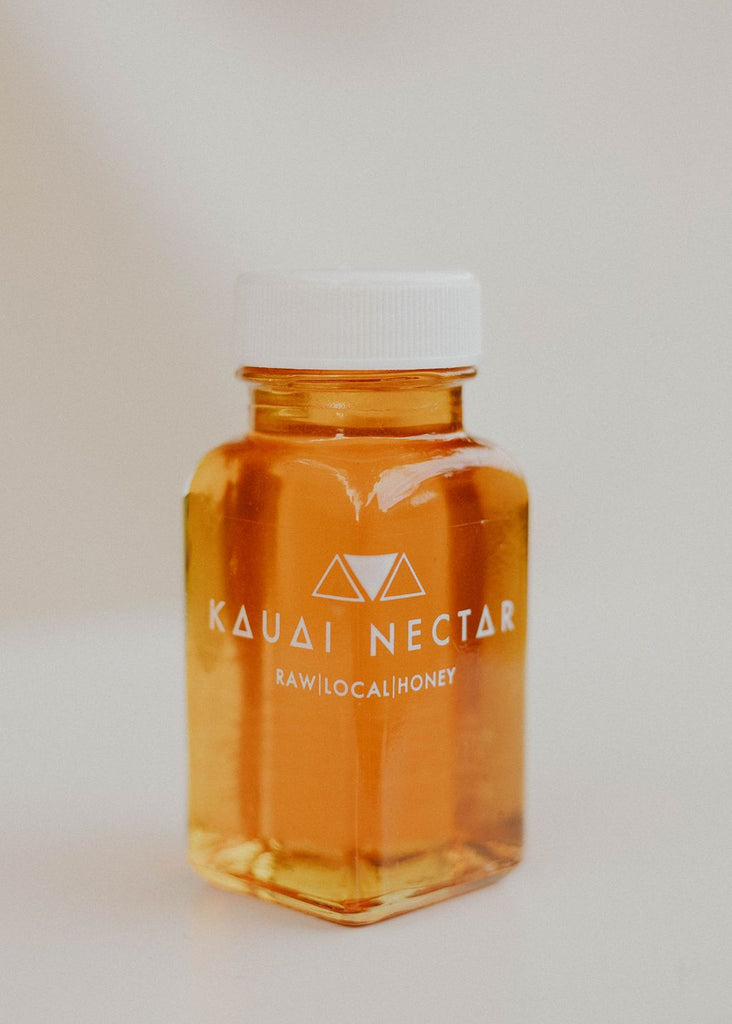 3oz Kauai Nectar Honey
**LIMIT 6 PER PURCHASE**
Kauai Nectar RAW HONEY is gathered from the lush landscapes of the Garden Island of Kauai. It is the legacy of the female worker bees flying from flower to flower, empowering nature to flourish as they collect nectar to transform into honey.

Harvested by female beekeepers who use practices that show honor for Mother Nature, we respectfully collect this honey from our hives so it can serve as your source of nourishment, as well as the bees.

Never filtered, diluted, or pasteurized. Always raw and pure.
Honey should not be consumed by infants under one year of age. This product is home-produced and processed and has not been inspected by the Department of Health.