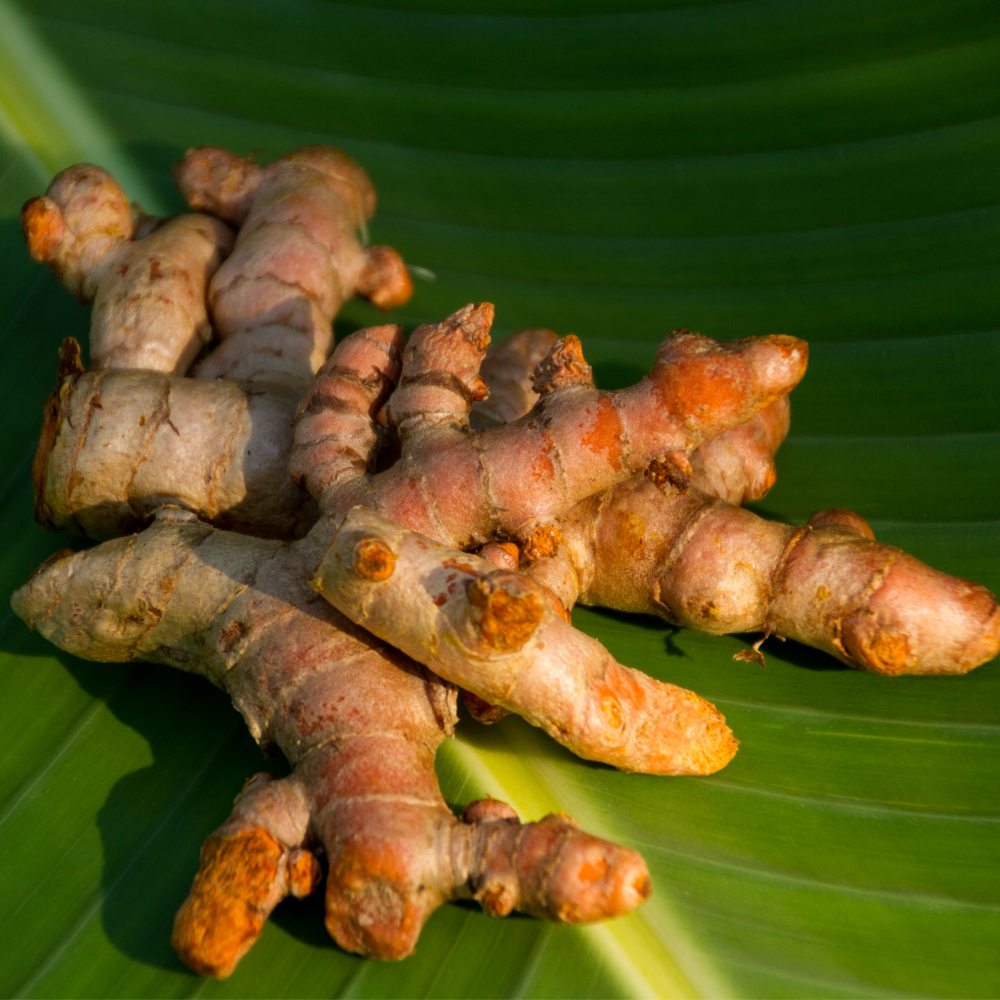 TURMERIC – OLENA
Ahhh, turmeric! It's the gold treasure of the food system. It's the rhizome that has been used for centuries across cultures for everything from spicing up dinner to healing medical ailments. But what makes this plant so beneficial? Why are we at Kauai Juice Co so in love with turmeric?

Turmeric, a plant in the ginger family, is most often consumed in its root form. Turmeric root contains several active compounds called curcuminoids, and curcumin is the most potent of these compounds. Curcumin has proven to be an extremely potent anti-inflammatory as well as a powerful antioxidant. It also is known to be stimulating to the brain, aiding in memory retention and relieving depression symptoms. Research shows that consuming turmeric regularly can decrease inflammation in the body, alleviate arthritis pain, lower risk of heart disease, slow aging processes, and much more! However, curcumin isn't fully bioavailable to our bodies on its own, so pairing it with black pepper or a fat source assists our bodies ability to utilize the compound.

At Kauai Juice Co, we proudly juice local Kauai turmeric, known worldwide for its purity and potency. By juicing the roots in their entirety with a slow cold press machine, we are able to offer full spectrum turmeric that your body craves. Our potent medicinal style turmeric is offered as The Healer elixir and is simply pure Kauai turmeric and black pepper for absorption. Have you ever seen 'soot' at the bottom of these shots? It's the soluble fiber of the turmeric juice that is so fine it will congeal together, it is incredibly potent and something you will only find with slow pressed turmeric juice!
SOURCE – PROCESS – PRODUCT
Our turmeric is grown by Elmer and Ailyn Veirnes at the Kilohana Plantation in Lihue. They grow a variety of fruits and vegetables, but their specialty is young ginger, turmeric and sweet cherry tomatoes. We also work closely with Mayette Losetto for ginger and turmeric, who gathers her produce all over the island.

Once we receive this ingredient from our local farmers, we soak and wash the turmeric thoroughly, chop it into small pieces, and put the pieces through our slow cold press juicer. Lastly we chill the juice to keep it as fresh as possible. It takes our team 2 hours to juice 1 gallon of turmeric from start to finish. Pictured here at our production facility is Evan, our kombucha and fermentation master, hard at work! 

You can enjoy turmeric in our in-house shots, select kombucha flavors on tap, as well as 6 juices that you can find on our menu daily. With so many amazing combinations, it is easy to integrate this fresh supernatural healer into your daily routine!